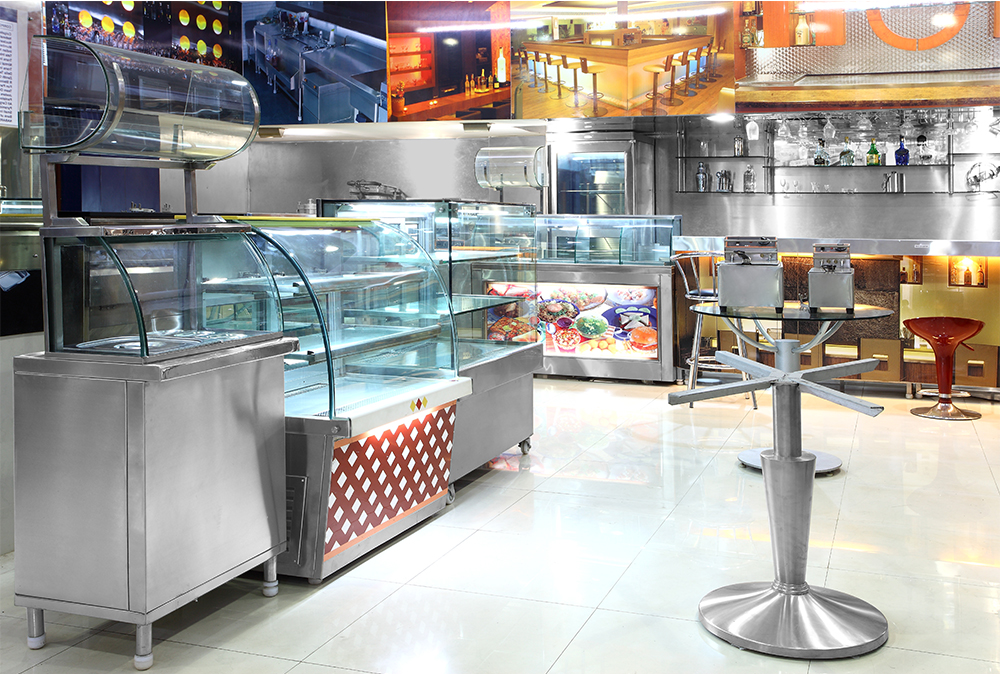 About

Raunak Kitchen Equiupments
Incepted in the year 2008, Raunak Kitchen Equipments Pvt Ltd is one of the prominent manufactures and exporters of broad array of kitchen equipments and other related products like Gas Ranges, Bar Counters, Kitchen Racks,Utility Trolleys, Chinese Cooking Range, Dough Kneader, Pizza Oven, Potato Peeler, Chapatti Plate with Puffer, Cocktail Station, Glass Storage Rack. These are widely acclaimed by various industries due to its unique features like silent operation, high efficiency, corrosion resistance etc. The success of the company lies in the hard work and dedication of the entire team of skilled professionals.
Our R & D personnel are highly significant in enhancing our range of equipments. We have strict quality control measure that help us in maintaining high quality standard of our product. With the support of our sophisticated infrastructure, we are able to meet the bulk demands of our clients within stipulated time frame. Under the able guidance of our mentor Mr. Shankar M.Shetty, our company is climbing towards pinnacle of success. His rich domain knowledge has helps us in establishing a strong presence in the international market.
Petro Industrial Template continues to grow ever day thanks to the confidence our clients have in us. We cover many industries such as oil gas, energy, business services, consumer products.