Indian Restaurant Kitchen Equipment Manufacturers
Indian Restaurant Kitchen Equipment Manufacturers
Essential Indian Restaurant Kitchen Equipment: A Detailed Explanation
Indian Restaurant Kitchen equipment is the appliances and tools used in the Kitchen at the Indian restaurant to cook, prepare, and keep food in storage.
Most Indian kitchen equipment used in restaurants is different from other kitchen equipment. The reason is that Indian food is also extra. Indian cuisine is old and traditional.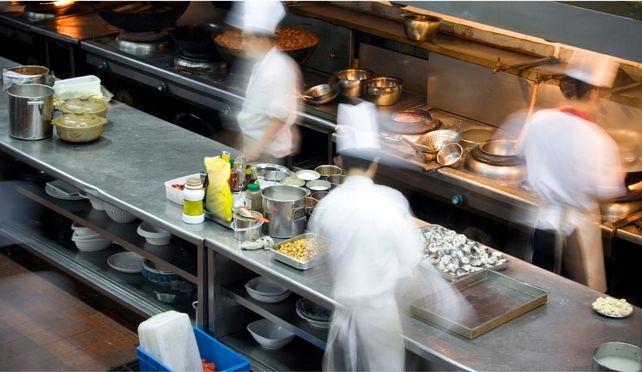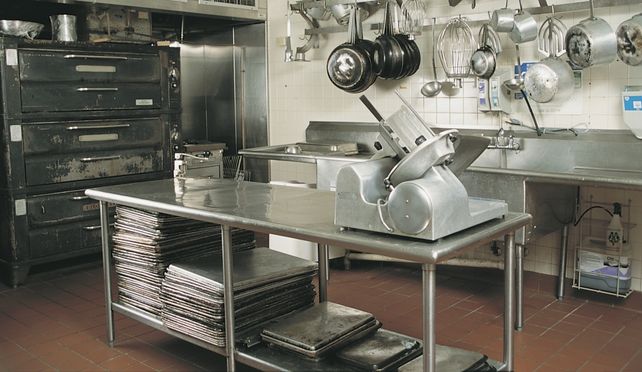 Why Is Indian Restaurant Kitchen Equipment Important?
Many pieces of equipment and tools are available in an Indian restaurant kitchen. It is dependent on the cooking style and food you prefer.
Indian Kitchens in restaurants are essential because of the passion for Indian food. There are many menus to choose from in the Indian food chain. Now Indian kitchens are very innovative, and people started to adapt the new technologies.
This Kitchen equipment is essential because This will help to produce bulk amounts of foods and reduce the time-consuming process. Make sure that the equipment is in the right place.Raunak Kitchen is the most famous Indian Restaurant Kitchen Equipment Manufacturers In Mumbai, India. We are manufacturing a wide range of equipment for proper Indian Kitchen..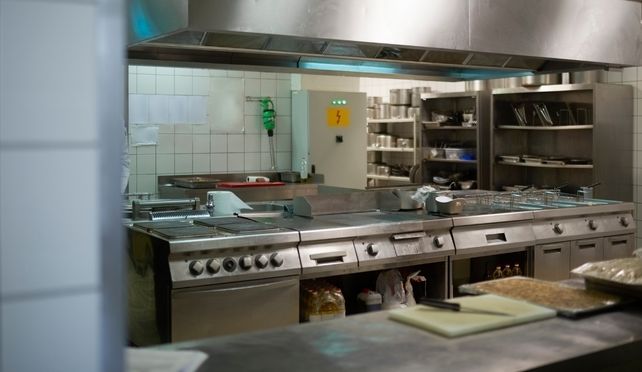 Indian Restaurant Kitchen In Old Times
Indian restaurant Kitchen is entirely different from what we are today. Innovations changed our kitchen utensils into Kitchen equipment. Have you ever think How this started?In old times, people only made food for when they were hungry. Now food making has become a passion. Everyone loves to taste a variety of foods. Traditional Indian cooking used earthenware, pots, pans, and wood-fired stoves..
Traditionally, Indian kitchens used essential technologies like chulhas, mud, and clay-built wood-burning furnaces. They were used to prepare various foods, including parathas, rotis, and curries, and were powered by charcoal or cakes made from cow dung..
These were a fundamental component of Indian kitchens since they were simple to construct and maintain and produced the heat needed to cook. These kitchens were commonly placed in modest, family-run restaurants or wayside dhabas that offered basic, homemade meals..
Now every place has restaurants and Hotels. Modern Indian Restaurant kitchens have changed and are now using the latest equipment. However, they still use traditional cooking methods. They produce the bulk of food, So they need advanced equipment.
Here we are suggesting our Raunak kitchen will solve all your concerns. We are the bulk Indian restaurant kitchen equipment manufacturers and suppliers in Mumbai
Equipment Needed For South Indian Restaurant Kitchen
South Indian food is renowned for its diverse flavours, unique cooking methods, and various ingredients. Numerous essential kitchen tools are required to cook these meals.But why was this needed?.
Idli steamer

Idlis, a popular breakfast item in South India, is steamed using it. The idli steamer is made of stainless steel and has numerous levels to stream multiple batches of idlis simultaneously. It also has an extended, tight lid to maintain steam inside and ensure that the idlis are cooked uniformly.

Tawa or Dosa griddle

A dosa grille, commonly called a tawa, must be in every South Indian Kitchen. A tawa, mainly composed of cast iron, is needed to make crisp and delectable dosas. To ensure that the batter is spread equally and cooked evenly, the grill must be heated before pouring the batter for dosas.

Dosa Bhatti

Dosa Bhattis are typically offered in hotels and restaurants where many dosas are frequently cooked. According to the chef's preferences, the dosa bhatti may use gas, wood, or charcoal as fuel sources. To maintain a steady temperature and ensure that the dosas cook to perfection, dosa bhattis can also be provided with a temperature control feature.

We have a wide variety of equipment that can satisfy customers' needs. Raunak Kitchen is ready to serve you all your wants.
Stainless Steel Indian Restaurant Kitchen Manufacturer
Due to its durability, longevity, and simplicity, stainless steel equipment is rust-resistant. This makes a long-lasting investment for your stable Kitchen. Stainless steel cooking equipment is frequently used in Indian restaurants.
In every Indian Kitchen in a restaurant, stainless steel counters and worktables are essential. They provide a durable and secure surface for preparing and cooking food. Being non-porous, stainless steel does not absorb liquids or food particles, simplifying washing and sanitizing.
Kitchen utensils, food items, and kitchen equipment can all be stored on steel storage shelves constructed of stainless steel. They are durable and enduring, and simple to clean. The stainless steel shelves are available in several sizes to match every Indian Kitchen and may be installed on the wall or left unattached.
It is a soft, non-porous material that is easy to clean and wash because of this. Moreover, it is stain- and odour-resistant, making it an excellent material for kitchen equipment that constantly touches food.
We are using Top quality stainless steel materials for manufacturing our products. If you are looking for good quality Kitchen equipment at an affordable price, Raunak Kitchen is the best option. We are the best Indian Restaurant kitchen equipment Manufacturers and traders in Maharashtra, India.
Things To Think About Indian Kitchen Equipment In Restaurants
While building up the Indian Kitchen, There are several things to consider before the appropriate equipment..
The primary consideration when choosing Indian cooking equipment for restaurants is the menu. The equipment must handle the food items on the menu, including the cooking methods, ingredient requirements, and preparation and cooking processes. For instance, a tandoor oven is necessary if the menu features tandoori dishes.
The size and arrangement of the appliances will depend on the Kitchen's layout and proportions. It is crucial to evaluate the available area and choose equipment that will fit there without compromising usefulness or security. Also, it's critical to consider the workflow and guarantee that the equipment is configured logically and effectively.
We will give you a complete design for your well-occupied Indian Restaurant Kitchen. Raunak kitchen is here to help you with all of your needs.
Used Indian Restaurant Kitchen Equipment
At any time, one of the most frequently asked questions is whether to purchase used kitchen equipment for industries. Numerous kitchen wholesalers or kitchen organizations offer used kitchen equipment from industrial manufacturers. The equipment is repaired to repair the damaged components.
Refurbished kitchen utensils and equipment are prone to breakage and don't provide your Kitchen with the necessary assistance. These gadgets need to be more secure and suitable for the field in which you work. These kinds of equipment are only utilized for a limited time and could affect your budget and industry. Thus, buy new kitchen equipment rather than used industrial kitchen equipment. You can buy Indian Restaurant kitchen equipment from Raunak Kitchen. We are the leading suppliers in India..
Additional Services
In addition to offering Indian kitchen equipment for restaurants, we provide additional services to ensure that the equipment operates efficiently and maintains a high standard. We provide installation services to guarantee that your equipment has been put up securely and safely. This reduces the possibility of injury or damage while ensuring the equipment runs correctly.
Also, we offer maintenance and repair services to keep the machinery in good condition and functioning order. Routine maintenance may extend the equipment's lifespan and avoid malfunctions, and repair services are available immediately to address any issues that might arise.
The after-sales service we provide is hugely touchwood. You can contact us if you have any queries regarding our equipment. This makes us one of the top Indian kitchen manufacturers and Suppliers in India.
Why Choose Raunak Kitchen?
You can save money by consulting a qualified kitchen advisor. Our expertise can remove any extraneous equipment or products and raise your costs. Thus, choosing Raunak Equipment is the wisest move. We are experts in our business and provide our clients with high-quality products, services, and kitchen equipment.
Conclusion
Indian kitchen equipment in restaurants is essential to the efficiency of the Indian restaurant. The appropriate equipment selection is vital for ensuring that kitchens are well-equipped to cope with any demands of a bustling restaurant. Stainless steel is preferred for Indian kitchen equipment in restaurants because of its strength, hygienic qualities, and easy maintenance.
When choosing Indian kitchen equipment for restaurants, It is essential to take into consideration factors like the dimensions of the Kitchen along with the menu, the number of patrons, and the budget. In addition, we can provide additional services, such as installation and education, repair, customized, and financing.
This will ensure that equipment gets used to its maximum potential and maintained to the highest quality. In the end, investing in top-quality Indian kitchen equipment for restaurants is vital to the performance of the Indian restaurant.
Contact Know