Cafeteria Kitchen Equipment Manufacturers
Cafeteria Kitchen Equipment Manufacturers
A Comprehensive Guide To Finding The Best Cafeteria Kitchen Equipment
Do you have any concerns about buying cafeteria kitchen equipment? You need help finding the best manufacturers of cafeteria kitchen equipment. If so, you are in the appropriate places.
Cafeteria kitchen equipment refers to the kitchen equipment that is commercial grade and that cafeterias use to cook, prepare, and serve food items. The cafeteria kitchens tend to be larger than the kitchens of homes and require equipment specially designed to handle the large volume of food manufacturing.
The equipment utilized in the kitchens may vary depending on the size, kind, menu, and regular cafeteria activities. Paying particular attention to the equipment needed is essential to ensure your Cafeteria is set up to manage food production safely and effectively.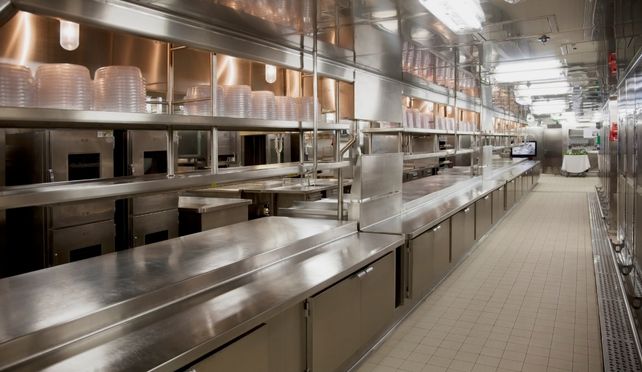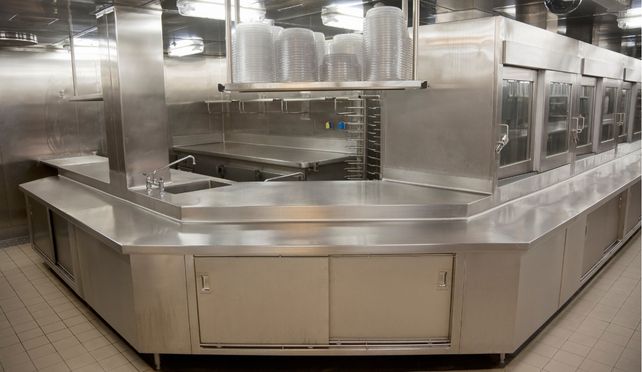 A Cafeteria: What Is It?
Customers can self-serve their meals at a cafeteria, a type of food service company. Typically, restaurants offer a wide variety of freshly prepared meals. Cafes are found in a variety of settings, such as hospitals of, schools as well as businesses as well as other establishments. They typically provide large numbers of people effectively and at affordable costs.
Cafeterias can offer a variety of seating arrangements. These include seating areas, tables with chairs, or counters with a standing position. Some cafeterias provide grab-and-go services for those who need help to sit down for a complete meal.
Customers can enjoy a comfortable and easily accessible meal experience at cafeterias, providing various affordable food alternatives.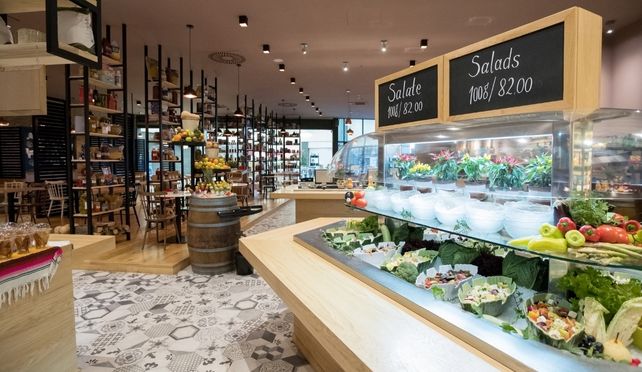 Importance Of Cafeteria Kitchen Equipment
A cafeteria's efficient and functional running largely depends on the cafeteria kitchens. Correctly chosen and maintained Kitchen equipment that is properly maintained can reduce the workload and increase the efficiency and speed in food prep, preparation, and serving.
Any establishment serving food must maintain consistency in the quantity and quality of the meal. Cafeterias may ensure that food is made and filled consistently by using the right equipment, which will assist in growing customer loyalty.
Any food service company must prioritize security. Cafeteria kitchen equipment is built to be secure and meet hygienic requirements. This protects employees and clients from hazards such as foodborne illnesses.
Even though the most excellent kitchen appliances are pricey, they can save you money over time. Cafeterias can lower maintenance, replacement, and energy costs by purchasing sturdy, energy-efficient equipment.
Factors To Consider When Choosing Cafeteria Kitchen Equipment
When choosing the kitchen equipment for cafeterias, One must consider several crucial aspects to ensure that the equipment suits the restaurant's specific requirements.
Take into consideration the amount of food that cafeterias will serve every day. Select equipment that can handle much food without becoming sluggish or breaking.
Choose kitchen equipment that will fit without cluttering the available area based on the kitchen's open space. It is essential to ensure enough room for the personnel to move around comfortably and safely.
The menu and the kind of cuisine you intend to offer will determine what equipment you'll need. For instance, if you want to sell pizza, you would need a pizza oven; however, if you're going to serve sandwiches, you will need a sandwich grill.
The quantity and size of equipment you can fit depends on the size of the kitchen. You must consider The space needed for each piece of equipment and ensure adequate room for your personnel to work comfortably.
Energy-efficient equipment will save you the cost of utility bills and also reduce emissions from your caféteria. Be sure to look for equipment with the Energy STAR certification, which signifies that the equipment meets the standards for energy efficiency
Cost Consideration For Cafeteria Kitchen Equipment
When choosing cooking equipment for cafeterias, price is a crucial consideration. Choose equipment that fits your budget and satisfies your needs by considering the initial cost of purchase, running costs, and maintenance costs. Be aware that initial investment in high-quality equipment can help you save money over time by lowering maintenance and energy costs and preventing expensive failures.
Raunak Kitchen is ready to answer your questions. We produce the finest kitchen appliances at a reasonable price. Don't hesitate, and you're investing in an appropriate place. We are among the top manufacturers and suppliers in Mumbai, Maharashtra.
What Kitchen Equipment Is Required For The Cafe?
The equipment required for cafes will be contingent on the menu, and the food items served. However, here is a listing of the equipment commonly used in cafe kitchens.
Refrigerator and Freezer
Range and Oven
Griddle or Grill
Espresso Machine
Coffee Brewer
Blender
Food Processor
Toaster or Toaster Oven
Microwave
Dishwasher
Sink and Faucet
Prep Tables and Shelving
Utensils and Cookware
Convection Oven
Ice Maker
Juice Extractor
Dough Mixer
Soup Kettle
Food Warmer
It's crucial to evaluate the menu items, the number of customers, and the available kitchen space when selecting the equipment for cafes to determine the most effective and efficient equipment to run the business.
Equipment For The School Cafeteria
School cafeterias is a crucial component of the educational system. They give them nourishing meals to keep students active and attentive throughout the day. School cafeterias must have robust and efficient equipment to handle large amounts of food while ensuring a safe and hygienic environment.
Therefore, choosing the right maker for your Cafeteria is crucial. A good or reliable equipment standard for kitchens may impact students' health. Cafeteria Kitchen Equipment at Raunak Kitchen equipment at an affordable cost. We are the top Cafeteria Kitchen equipment manufacturer.
Used Kitchenware For Cafeterias
Many Startups purchase used or second-hand equipment to run their Cafeteria. The old equipment for cafeterias only lasts for a short time. Enterprises replace the damaged parts with new ones and sell refurbished kitchen equipment. Refurbished Cafeteria equipment needs to be more substantial and valid for your Cafeteria. Purchase brand the latest Cafeteria Equipment by Raunak Kitchen at a low cost.
Our Post-Purchase Support
We're considering the After-sales service as a critical factor when selecting cafeteria kitchen equipment. It guarantees that the equipment is well maintained and repaired if required, thus maximizing its life and performance. We are the most reputable manufacturer in Mumbai that offer great after-sales support.
For a certain period after purchase, Raunak Kitchen offers a warranty that covers labour and parts. It assures customers they will be covered in issues or flaws within this warranty period.
We offer consumers maintenance and repair services. This includes regular upkeep, such as cleaning and replacing worn-out parts and fixing any problems.
Raunak Kitchen provides technical support for its customers. This can be particularly useful for solving issues related to equipment.We provide instructions to our users on how to use and maintain equipment. This is particularly helpful for employees needing to know more about the equipment.
Our company offers replacement components for our machinery so that consumers may easily and speedily fix any problems that develop.
When making a purchase, we consider examining the after-sale services offered by the equipment. Consumers should consider the type of help provided and ensure it satisfies their demands. Customers should also confirm that the purchase agreement includes a detailed description of any warranties and post-purchase services.
Customers may ensure that their cafeteria cooking equipment will be adequately maintained and repaired if necessary by selecting equipment with dependable after-sale service. This will maximize the equipment's lifespan and efficiency.
Why Choose Raunak Kitchen?
In Mumbai, Raunak Kitchen has the most experience manufacturing kitchen equipment for cafeterias. To improve manufacturing processes, we employ efficient and effective management techniques. We offer and deliver the canteen's equipment and accessories in enormous quantities based on the needs of our customers.
We produce many stainless steel grills, cookhouses, commercial refrigerators, stoves, and retail, Cafeteria, and restaurant equipment. This makes us Mumbai's top supplier of cafeteria kitchen equipment.
Conclusion
The selection of the ideal cafeteria kitchen equipment carefully considers many aspects, such as menu and food types, size of the kitchen capacities, energy efficiency maintenance requirements, safety features, and price. When you determine your particular needs and analyze the different options, you can select equipment that will allow your Cafeteria to run efficiently and safely while delivering top-quality food for your customers.
We manufacture our tools and equipment and provide for large and small businesses and restaurants. We employ comprehensive and efficient management techniques during the production and building process. We ensure that the manufacturing process uses the most recent technology.
We manage our top-quality material to ensure we use the best methods we employ in our supply processes. We make a variety of restaurant and commercial kitchen equipment, including galleys gas ranges, gas cooktops, and many more. Raunak Kitchen is the leading Cafeteria kitchen equipment supplier in Mumbai, India.
Contact Know