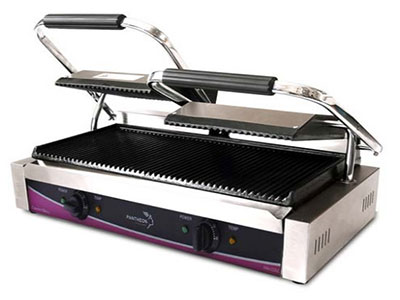 Sandwich Griller
Description:
Electrical Load:2 x 2000 watts
Size:28 x 16 x 10 inch (W x D x H)
Voltage:220-240 V
Power source:Electric
Plate Coating: PTFE
Material:Stainless Steel
CONSTRUCTION: Single compartment type, top covers made of 18 gauge s.s sheet, with 15mm dia. s.s. pipe handles, with heavy weight m.s. griller plates, with front panel having complete electrical controls and fitting.